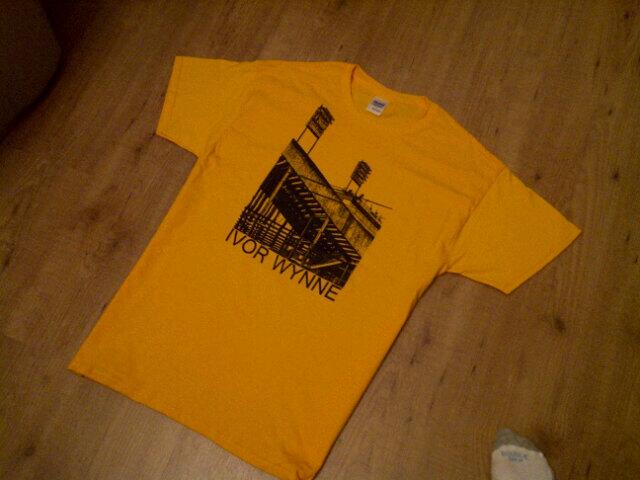 Ivor Wynne T-Shirts on sale tonight at Art Crawl (Fri Aug 9th, 7:00 pm – 10:00 pm).
Available at the Makers' Market (outside in front of Christs' Church Cathedral on James Street North in Hamilton). Shirts are $20 and come in Men's (S, M, L, XL) and Women's (S, M, L) sizes.

I created this shirt in collaboration with Photographer Jennifer Kellner. We wanted to capture the history of this iconic stadium for everyone who has fond memories of the many football games, concerts, and community events that have happened in this neighbourhood stadium.
I personally have lots of found memories of taking my kids to Tiger Cat games. We live within walking distance from the stadium and loved the energy in the neighbourhood on game day.
For some thoughts on the new stadium check out my post on The Commons Blog.